I finished the daisy afghan last night.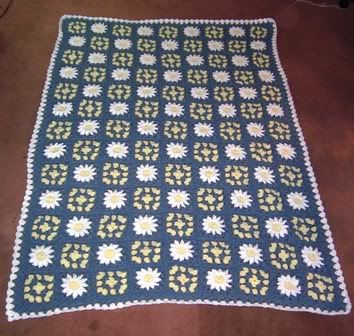 Click here for a big view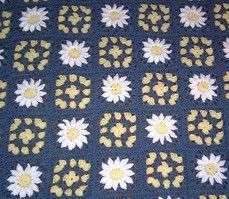 I still can't say who it's for (just in case they're reading), but wow is it stunning. I think this is the most beautiful thing I have ever made. Ever. And I've made a LOT OF STUFF!
Because there were only two different types of squares, this ghan seemed to take a really long time, especially since I pretty much worked steady on it (with a few diversions along the way) According to my journal, I started it March 6th and I finished it May 18th. The daisies are three dimensional and stick out from the ghan about an inch. You can see that from the photo detailed photo.
This was from the Leisure Arts Booklet "The Anne Halliday Afghan Collection"